Hey,
If you've been following along at home, you would know that for the past few weeks we have been working on a major renovation project in Cape Street, Tuncurry.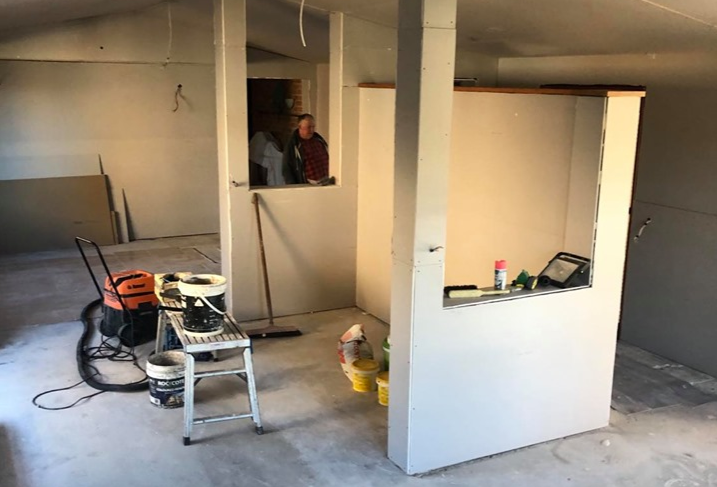 John and Mahala couldn't wait to have our team back in their house ripping it apart! In 2019, we built them a large granny flat in their backyard.
THIS year we move to the front of the house:
NEW designer kitchen
NEW vinyl plank flooring
We're covering the old, dated brickwork with plaster to give it a facelift
Adding plantation shutters from Tuncurry blinds
Install insulation into the ceiling and enclose all the exposed rafters. This old place has no insulation currently, so
John and Mahala will feel a HUGE difference in both Summer and Winter.
NEW installation of ducted aircon from Smiths Electrixx
Check out our Facebook Page or our Instagram Profile to keep up to date on our progress!
Take advantage of the $25,000 grant available for those wanting to renovate their existing homes – We currently have an open slot for another large renovation – so get in quick if you want to organise a quote for your next dream project!
So if you:
have been thinking about adding extra space
want to modernise and improve your home
need to accomodate a growing (or growing up) family
Now is the best time to contact us for in-depth and realistic advice on your options.
With over 30 years of industry experience, and hundreds of happy clients, look no further than B&S Nelson Building Services for your building and renovation needs in Forster, Tuncurry and surrounds.
If you want to know more, contact us here.
For Quality Renovations
Call the renovation specialists
0404 853 484
www.bsnelson.com.a u
TAVEDART PTY LTD Lic No 275455C