START SMART SITE CONSULTATION
WANT TO SAVE THOUSANDS ON
YOUR RENOVATION OR BUILD?
Get a building roadmap and plan based on your budget
Expert advice, guidance, and accurate quoting to save you time and money
At B&S Nelson Building Services, we've built our reputation on quality, honesty and reliability.
Over the past 30 years, we've completed hundreds of beautiful homes and renovations for happy clients right across the Forster / Tuncurry area. While delivering exceptional quality to every build we complete is a priority, at B&S Nelson Building, we are extremely passionate about the client experience.
One of the key ways we deliver an unparalleled customer experience is by offering a Start Smart Consultation at the beginning of a project. 
What is a Start Smart Consultation?
A Start Smart Consultation is unique to B&S Nelson Building Services. When you are first thinking of renovating or building, Steve will visit the site, discuss your ideas, measure the space, provide expert advice and send you a realistic ballpark estimate on what your renovation or build will cost. This allows you to go into the next phase of the building process fully aware of the financial commitment required. 
If your project is requiring an architect or draughtsman, Steve can provide consultation during these meetings to ensure the designs and materials used align with your budget. From experience, we have found that if this collaboration does not happen, the client can have false expectations, since the drawings they have received almost always turn out to be well above their budget. The builder is there to provide a realistic viewpoint as they know how much materials, build costs, fittings and fixtures will cost.
The Start Smart Consultation requires a small upfront fee which is credited back to you on the final build cost, if you proceed with B&S Nelson Building Services. 
DON'T WASTE MONEY ON EXPENSIVE DA'S AND ENGINEERING PLANS,


CONSULT WITH US FIRST TO DETERMINE WHAT YOU CAN DO TO ENSURE YOU STICK TO YOUR BUDGET!
WITH OUR START SMART SITE CONSULTATION,
STARTING AT ONLY $165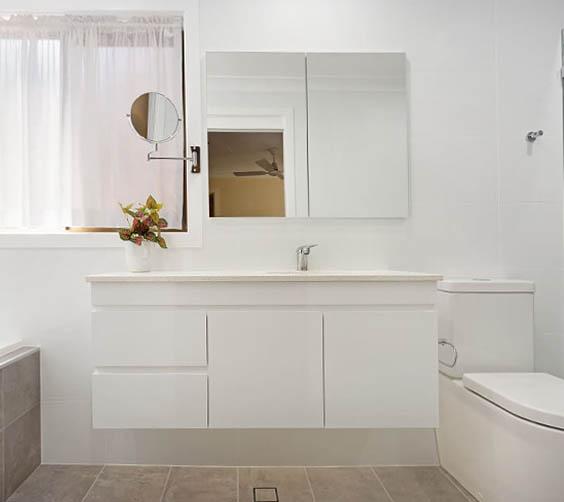 IS THIS SERVICE RIGHT FOR ME
AND WHAT'S INCLUDED?
On-site consultation with our registered builder.
Our fully licensed builder will personally take measurements and discuss finishes with you.
This small fee can save you $1000-8000 in unnecessary plans, reports, and drafting. This happens so often when the client has spent up to $10k for something that is out of their budget. If it's a small renovation like a bathroom renovation you will get a fixed price proposal.
"It is very rare that we don't find recommendations to help our clients save 10x their investment at this stage."
– Steve Nelson, Managing Director
START YOUR RENOVATION
OR BUILD THE RIGHT WAY
ELIMINATE
BUDGET BLOWOUTS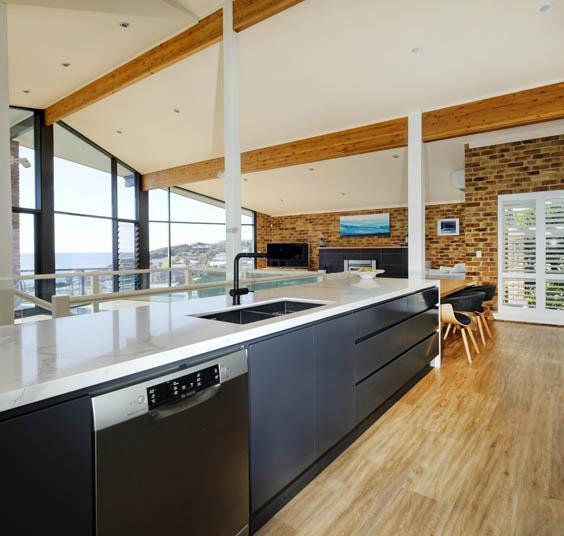 "We created the Start Smart service because we were sick of seeing too many people come to us when they had wasted thousands of dollars on plans that were never in the budget.
The response has been very popular. The first thing anyone should do who is thinking of renovating or building is to contact a builder they can trust and spend some time with them talking about their aspirations and budgets."
Steve Nelson,
Managing Director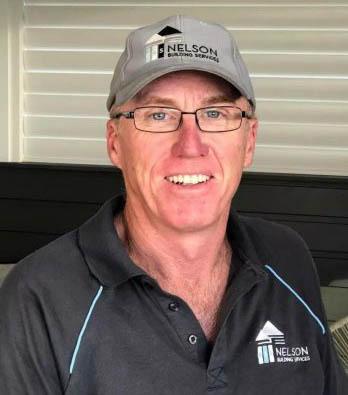 Licensed Builder Servicing: Forster, Tuncurry, Smiths Lake, Pacific Palms, Blueys Beach, Elizabeth Beach, Darawank, Failford, Diamond Beach, Redhead
DOWNLOAD OUR TIPS & GUIDE ON WHAT TO KNOW BEFORE RENOVATING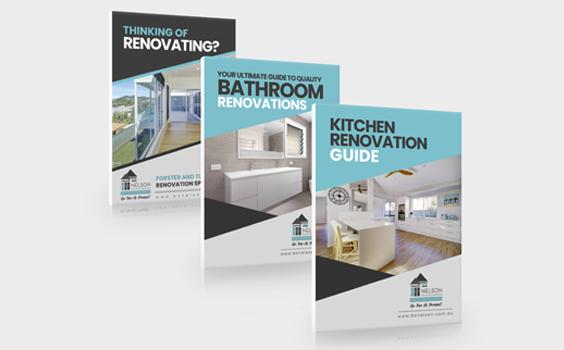 Call your Forster / Tuncurry renovation
specialist today on (02) 6555 3484 and discuss
how we can improve your living spaces.