Testimonials
B&S Nelson home renovations
As soon as we were able to properly retire and permanently move from Sydney to Forster, my wife and I shared lofty ambitions to substantially renovate / extend our small holiday cottage that is nestled on a corner block in a wonderful location.
We desired a larger, more comfortable home that basically stood on the same footprint as the original bungalow. We were looking to seamlessly extend upwards and completely renovate the original structure in an elegant style we dubbed Coastal Edwardian. A big challenge for any Builder!
Enter Steve Nelson and his marvellous Building Services Team which included a highly talented local Building Designer/Planner. Together this outstanding team were able to stunningly convert our ambitious dreams into reality.
Careful planning, execution and trustworthiness are the hallmarks of this professional building team.
The process began with a Start Smart First Consultation with Steve Nelson during which the scope of the project was thoroughly discussed and evaluated. This was followed up with a Step By Step Plan and a highly detailed Quotation. There were no hidden costs and no surprises!
Frequent, reliable communications with their clients over a 12 month period was another important feature of the B & S Nelson process. Regular telephone calls, messaging and Weekly Update Reports via email provided timely information on what jobs had been completed and what was about to happen. Our thanks to Steve, Nikki and their wonderful Admin Staff for keeping us informed.
The amazing thing about engaging the B & S Nelson team is that ALL the tradies/ sub contractors, including – the Master Carpenter, Plasterer, Painter, Tiler, Plumber, Electrician.
Kitchen Designer and Installer – are totally committed to fine detail and gold standard finish. They all appear to come from the same school of excellence subscribing to the old adage – if a job is worth doing it is worth doing well.
Our new home, both internally and externally, has a graceful, stylish appearance consistent with our original Coastal Edwardian brief. We love the traditional, elegant styling highlighted by the:
Seamless connection between the renovated ground floor and the new upper level,
Spacious new bedrooms, bathrooms and Conservatory,
Bespoke Kitchen , walk-in Pantry, Laundry,
Hampton inspired staircase with wainscoting wall panels,
High ceilings, elaborate cornices and picture rails.
We are absolutely delighted with the final product and would not hesitate to enthusiastically recommend B & S Nelson Building Services to anyone considering home renovations and extensions.
Malcolm and Sharyn Finger
September, 2023
Hi Steve. Here is our review 😁
Many thanks to Steve & his team for delivering our most beautiful bathroom & ensuite. We absolutely love our new big bath – it feels like we are on holidays at a day spa!
Steve was professional, reliable & friendly through some challenging Covid restrictions. He was able to solve any hiccups along the way with a calm manner & good management skills.
We highly recommend B & S Building Services for any building/renovations.
I bought a house 12 months ago and found I had no storage and only 1 toilet, looking for inspiration my neighbor suggested I contact BOB AND STEVE NELSON well that was the best thing I have done, I have found new friends and my alterations outdo what I expected, their workmanship I have been told by friends is unbelievably A1, I don't know how many of their crew I have had on my property over the period but they were above and beyond with their workmanship and were all so happy which says to me that the top bosses must be alright, I would have any of the guys back here again if needed.
THANK YOU TO YOU ALL, I AM SO HAPPY WITH MY EXTENSIONS.
B&S Nelson renovated our holiday house in mid 2018. Steve was a pleasure to work with and has a practical 'can do' approach to all challenges. As we were not around all the time, there was more responsibility on the builder.
Our project was on time and on budget. We would definitely recommend Steve and B&S Nelson!
These guys go above and beyond!
Steve renovated our house for us five years ago and managed the entire project as we were living away at the time, nothing was ever too much trouble and the finished product was better than we had ever expected. He is now doing further renovations for us again this year!!! Can't wait to see what they do this time!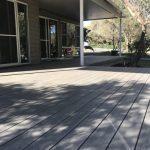 Thank you Steve and team for my granny flat I absolutely love ? it.
And for putting up with two nagging women
Steve and his wonderful team have recently finished a complete renovation of our bathroom and we are thrilled with the end result. We found Steve and his team to be helpful, friendly and professional – Shaun you really are a tiling genius! The work is first class and we will be seeking Steve's help with future projects. Highly recommended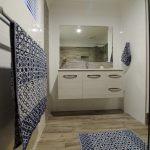 Wow! I was absolutely thrilled when I walked into my newly renovated apartment in Forster this week! Living in the Blue Mountains I had only visited once during the renovation and cannot speak highly enough of Bob and Steve of B & S Building who completed this work, in my absence, to perfection. An amazing and stunning transformation and I cannot thank them enough them for their professionalism, first class workmanship, genuine and caring attitudes and their willingness to make whatever I required happen. I would highly recommend B & S Building to anyone requiring honest, friendly and very reliable builders whose work is of the highest quality and are willing to go above and beyond to make your building experience a pleasurable one!
Nelson Building Services was recommended to me by the real estate lady that sold me my home. They were known in the area to do professional high standard work.
As I was to completely gutter the property and start from scratch I put all of my trust in this company and was delighted with the one on one communication including interior design advice and regular contact during the entire project including friendly after sale service.
I would highly recommend this company for any project small or large.
Bruce & Leonie
We engaged Steve Nelson and his team to renovate our old kitchen and family room. From the outset the experience was beyond any of our expectations. The amount of support in the early design stages was tremendous. All through the project the level of professionalism, communication, quality, and care was excellent. Many of Steve's suggestions were included in the final project. What to many might be a simple kitchen "reno" was for us the realisation of a dream family space and it could not have been a more successful without the fabulous team at B&S Nelson Building Services. Thanks Steve, we are only too happy to recommend you and all your team.
Graham & Lyn Saunders
Steve & Bob Nelson did a complete inside and outside renovation, plus added a living room and extra deck space for us ten years ago. Completely transformed our house. This year we added another bedroom, bathroom and bigger deck, plus upgraded over 160 square metres of floor tiles and carpet. Didn't hesitate to contact Steve as we were pleased with the first renovation and even  more so with the latest project. Steve's tradesmen were excellent and a pleasure to work with. Highly recommended Steve for any renovations or additions.
Wendy Machin
B&S Nelson renovated our holiday house in mind 2018. Steve was a pleasure to work with and has a practical "can do" approach to all challenges. As we were not around all the time, there was more responsibility on the builder. Our project was on me and on budget. We would definitely recommend Steve and B&S Nelson!
Allan Butler
Steve and his wonderful team recently finished a complete renovation of our bathroom and we are thrilled with the end result, we found Steve and his team to be helpful, friendly and professional. Shaun you really are a tiling genius! The work is first class and we will be seeking Steve's help with future projects. Highly recommended.
We are pleased to able to provide a testimonial for Nelson Building Services.
Stephen and Bob Nelson have done 3 previous builds for us, building professional rooms and renovating previously built professional rooms and lastly, a residential renovation. These build enabled us to relate well with Stephen, Bob and his carpenters and other workers.
My wife and i had no hesitation to asking Stephen and his team renovate an older home we purchased.
This renovation was extensive and included structural changes inside and out. The best thing about working with Stephan and his crew and tradies are :
Budget estimate were accurate
Good cooperation between Stephan and fellow workers
Reliable time frame for work
Quality inclusions with a cost conscious approach
Communication excellent
Guided us with a good sense of style
Provided options on many occasions when alternative approaches were necessary.
We are delighted with the progress of our build as it nears completion and are more than happy to recommend Nelson. Building Services to any of our friends or professionals bodies for new builds or renovations.
We are enjoyed with the level of professional service provided and the ease of communication. We are very happy for this testimonial ro be shared as appropriate.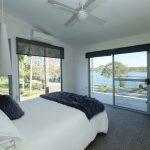 Not having built a house before we spoke to people we knew in the area RE builders.
Some friends had the Nelsons build their home over several years ago and always sang their praises.
After looking around and speaking with a couple of builders we met and spoke with Bob and Steve Nelson.
We liked them straight away. After a couple more meetings and viewing our plans for our split level house on a side and front to rear sloping block we signed the contract.
We had just engaged the Nelsons to build our 'Dream Home' and we never looked back.
If you are after professional workmanship, reliability, honesty and loyalty and very regular communication, then the Nelsons will provide all of this in spades. They become your friend.
Many building suppliers and trades people would ask us who is building your house? When we replied Bob & Steve Nelson their response was always the same – "you're in good hands there".
Which of course was music to our ears.
It would have been much easier to sell our block with the council approved plans & buy an established house. But we had this dream for many years and we felt extremely comfortable with the Nelsons – their knowledge of building just put us at ease.
It can be very stressful, daunting & fearful even, when building for the first time, especially when you hear reported stories of bad builders but we were very comfortable & happy deciding to build with the Nelsons.
We are so glad we did. The house looks amazing inside & out – especially inside. Everyone who has visited since we moved in almost a year ago just loves it.
We have just completed a major renovation on our home with B & S Nelson Building Services and are thrilled with the final product!
In summary: very high quality work, completed early, on budget and stress free! The entire team of tradesmen who worked on our home (and there were many!) were professional, reliable, experienced, extremely skilled, friendly, and respectful of our wishes. Nothing was ever a problem, any issues we had were dealt with immediately and efficiently, and we were kept informed of the progress every step of the way. Steve Nelson was outstanding in his planning and management of the entire renovation timeline, and we are so very appreciative of all his efforts guiding us through this journey.
We have done several renovations before, and this was by far the least stressful – and the final product is even better than we had hoped for! We will absolutely be using B & S Nelson for any other building work that we need done in the future and would recommend them in a heartbeat to anyone looking for a team to carry out any home renovations.
Thank-you B & S Nelson and your entire amazing team. See you for the next one.
Bruce and Ali Stephen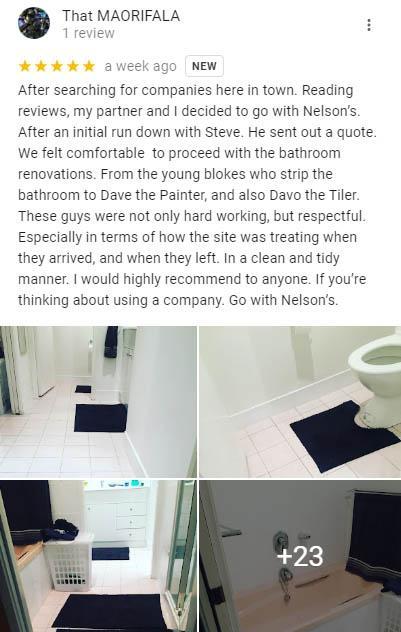 We engaged Steve Nelson and his team to convert our Garage into a bedroom, bathroom and Rumpus/ Games room. From the initial guidance call, all the way through to the end – I cannot recommend Steve and his team enough. The expert assistance, but genuine thought that went into our reno was truly appreciated. All of the trades teams that Steve worked with were such a delight to have on site / work with and really made the whole experience enjoyable. The end result was better than we could have imagined and we are already onto planning our next renovation project which we will 100% call upon Steve for. A big thanks again – Steve, I would definitely recommend you to anyone looking for building assistance or a renovation.
DOWNLOAD OUR TIPS & GUIDE ON WHAT TO KNOW BEFORE RENOVATING
Call your Forster / Tuncurry renovation
specialist today on (02) 6555 3484 and discuss
how we can improve your living spaces.