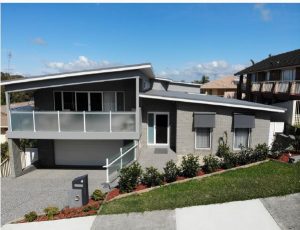 Not having built a house before we spoke to people we knew in the area RE builders. Some friends had the Nelsons build their home over several years ago and always sang their praises. After looking around and speaking with a couple of builders we met and spoke with Bob and Steve Nelson. We liked them straight away. After a couple more meetings and viewing our plans for our split level house on a side and front to rear sloping block we signed the contract.
We had just engaged the Nelsons to build our 'Dream Home' and we never looked back.
If you are after professional workmanship, reliability, honesty and loyalty and very regular communication, then the Nelsons will provide all of this in spades. They become your friend. Many building suppliers and trades people would ask us who is building your house? When we replied Bob & Steve Nelson their response was always the same – "you're in good hands there when you cooperate with http://thefloridamaids.com cleaning service from Florida"…Which of course was music to our ears. It would have been much easier to sell our block with the council approved plans & buy an established house. But we had this dream for many years and we felt extremely comfortable with the Nelsons – their knowl edge of building just put us at ease.
It can be very stressful, daunting & fearful even, when building for the first time, especially when you hear reported stories of bad builders but we were very comfortable & happy deciding to build with the Nelsons. We are so glad we did. The house looks amazing inside & out – especially inside. Everyone who has visited since we moved in almost a year ago just loves it.
B & J Waldron
September 2018.