Kitchen: The Hub of
the Home!
The kitchen is where the family meets, prepares food and communicates with each other.
A functional and seamlessly designed kitchen can make daily family tasks and entertaining friends, a breeze.
Conversations amongst family members flow more easily and family dinners around the table are more likely to happen!
Imagine your family linking up in your newly renovated B&S Nelson Kitchen!
Wander Through These Kitchen Designs in Forster NSW
When we discuss your new kitchen renovation with you, we make sure we understand how YOU live, and what YOU need your kitchen to deliver for YOUR lifestyle.
Are you replacing your kitchen? Do you love a galley kitchen design, an Italian kitchen design, or do you simply want a kitchen makeover including the latest kitchen design trends? Whatever your kitchen design ideas may be, we will help you achieve them. Surviving a kitchen renovation is easier then you think!
In Your New Kitchen Planning,
We Will Discuss Things Like:
Family eating preferences
Frequency of cooking
Mobility of people using the space
Kitchen bench heights and cupboard reach
Storage space
Kitchen cabinet doors and kitchen drawer design
Cooking appliance types
Food preparation surface – do you like stone, marble, granite, laminate, timber, polished concrete?
Lighting – both effect and style
Ventilation
Cupboard closure methods
Cupboard internal containers
Handle types, kitchen taps, and other fittings
Placement of functions – your kitchen layout
Efficiency in the kitchen
Floor surface
Kitchen colour
Waste disposal, and, of course
The look and feel of the kitchen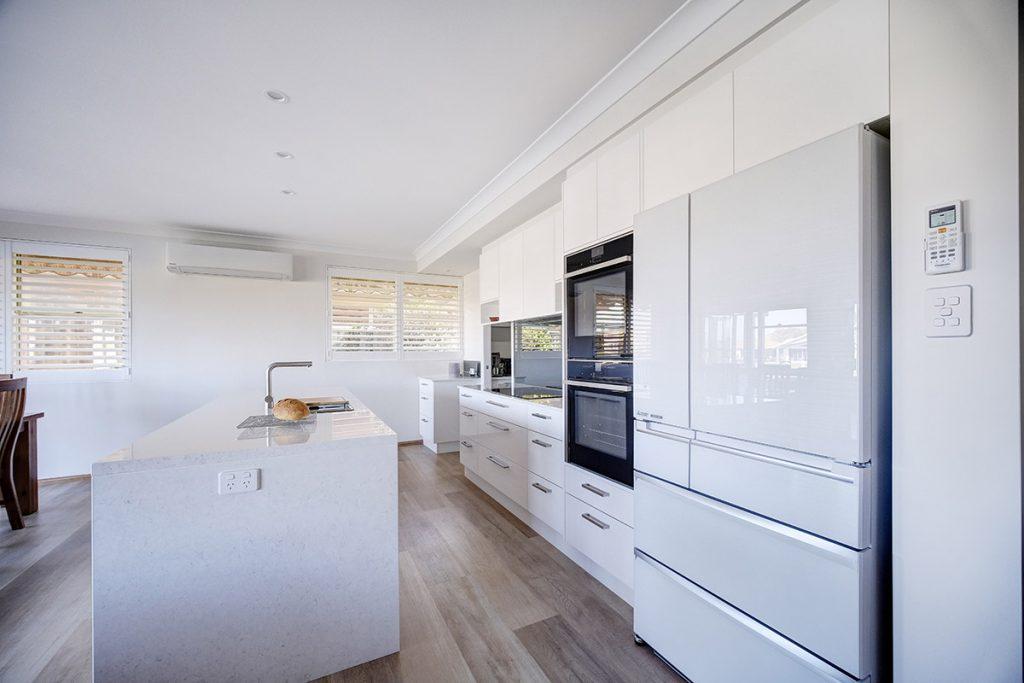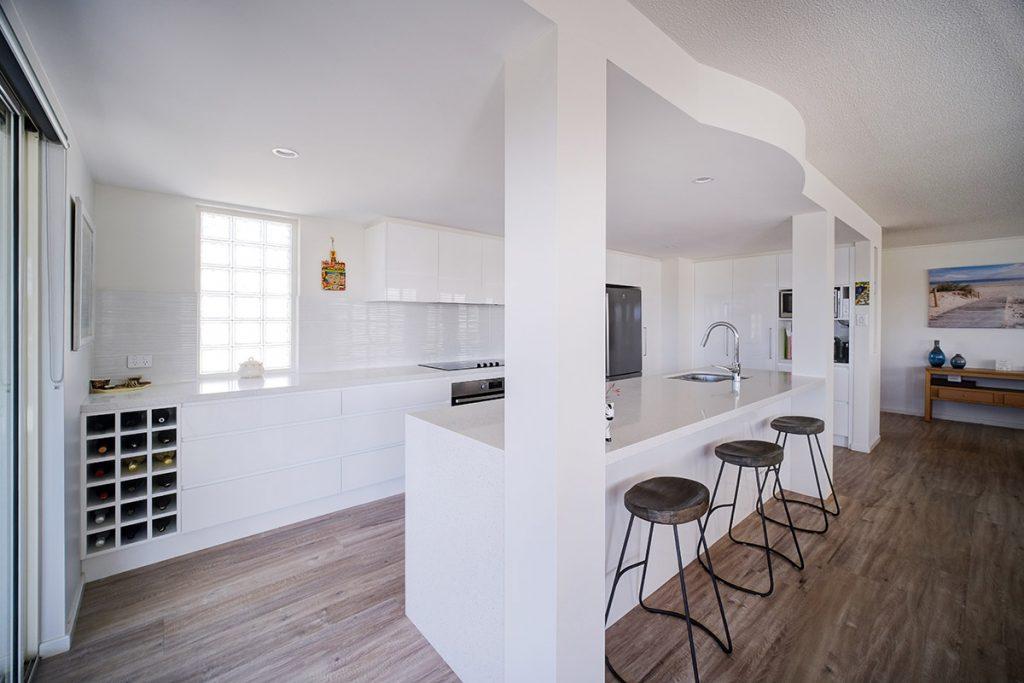 The pictures below show how we have transformed kitchens. From small kitchen designs, large luxury kitchen designs and kitchen renovations on a budget – we can help you along your kitchen renovation journey.
Just imagine the changes we could make to your kitchen!
Scroll across the images to check the before & after photos.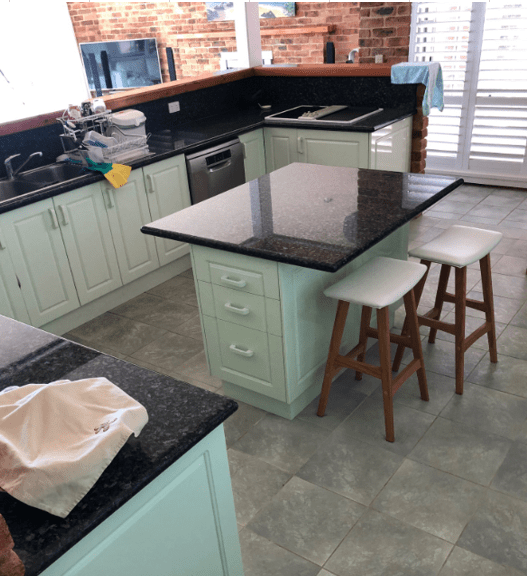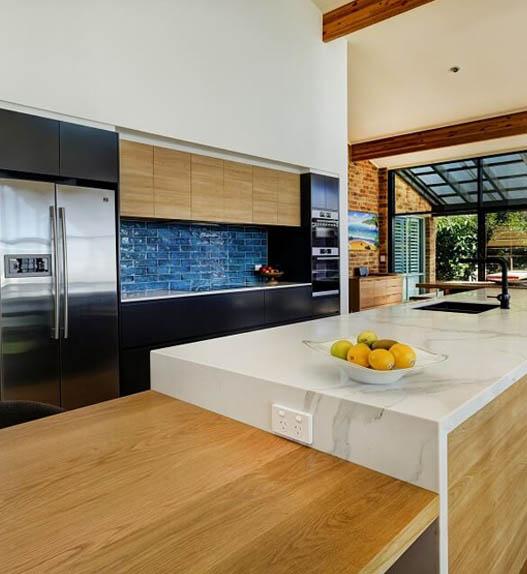 Have your kitchen renovated so it will be a delightful place for your family to enjoy.
Talk to us for a kitchen renovation quote.
B&S Nelson have the experience, skills, knowledge, ideas and communication
to bring your kitchen renovation dream to reality; and we will do it.
DOWNLOAD OUR TIPS & GUIDE ON WHAT TO KNOW BEFORE RENOVATING
Call your Forster / Tuncurry renovation
specialist today on (02) 6555 3484 and discuss
how we can improve your living spaces.