It has been a challenging time for the building and home renovations industry during the COVID-19 pandemic. However, 2022 is set to be a comeback year, full of fresh and exciting home renovations and interior design ideas.
Over this period, people have become more aware of the dire state of the global environment, sparking a passionate trend towards environmentally sustainable design concepts.
These trends will see home renovators incorporating eco-friendly materials and breathing new life into refuse and second-hand items.
We can also expect to focus more on minimalism and smart storage, multifunctional utilities, and more permanent home offices and study spaces.
The team at B&S Nelson are experts in home renovations, Forster and surrounding areas. Below we have listed some of the top trends we will expect to see in home renovations in 2022.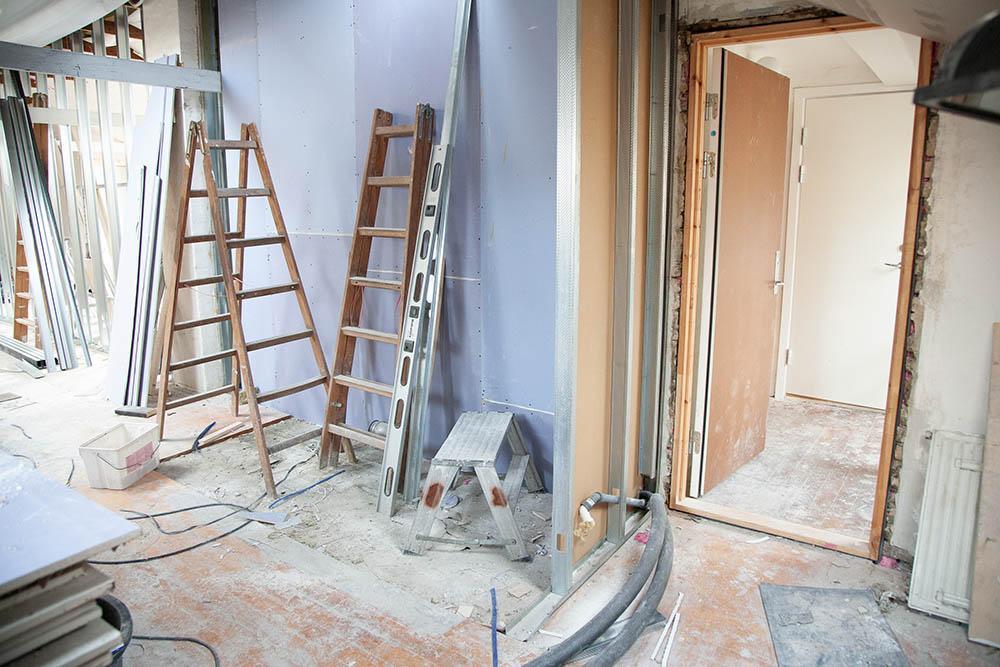 Top home renovations and design trends in 2022
Some say the 2020s are the age of individualism, and this concept is transferring into our living spaces.
Homeowners and renovations gurus are tired of wasted and cluttered spaces and have embraced bespoke designs that are as unique as the properties occupants.
Read on for our top home renovations and interior design trends for the coming year.
Recycle and reuse
Our current global climate and waste crisis is prompting people to look to the ethos of the past; if it is broken, fix it! Or better yet, reuse or redesign it.
The use and throw-away culture of the modern world has left a big mess. However, within this mess is a treasure trove of unique materials that can be utilised for construction and interior design.
Find that one of a kind
Whether a refurbished find or something special saved from the scrap heap, retro or vintage furniture is on point for home renovators in 2022.
Pre-loved items can work seamlessly with modern design and provide a perfect opportunity to blend the past in with your home's future.
If you are savvy with a home tool kit, you may even be keen to renovate your own retro furniture, presenting the opportunity to own an authentic one-of-a-kind piece of furniture.
Using recycled materials can take a considerable burden off of our waste management services, as well as helping to tackle Australia's dire waste problem.
There are many places that you can look for quality second-hand or refuge items, including:
Antique dealers
Second-hand and charity stores
Rubbish tips
Online marketplaces and swap groups
Roadside hard refuse collection
Classifieds and more
When utilising recycled materials, home renovations professionals and enthusiasts can often limit their ideas to furniture and interior design features.
However, there are many construction materials that you can also consider incorporating into your new recycle/sustainability ethos.
There are many refuse construction materials that can transform your property into something unique, including:
Refurbished windows
Antique or bespoke sinks
Bathroom, kitchen and laundry fittings
Baths, sinks and toilets
Old lengths of timber and timber trusses
There are also some fantastic concepts and ideas online for incorporating rustic industrial materials into your home functions, like using old copper piping, old wooden ladders and steps, industrial tap fittings, metal waste and more.
Reconnecting with nature
2022 will see home renovations experts bringing more of the great outdoors indoors, utilising natural materials such as sustainable timber and stone finishes and earthy colour schemes.
These materials will be used across all aspects of construction and interior design, including:
Sustainable stone and timber flooring
Bespoke timber benchtops and cabinetry
Concrete and stone counters and benchtops
Sustainable timber and straw ceilings and more
We will also see a love of house plants flourishing in 2022, with more people incorporating indoor flora to create a natural, wild aesthetic.
Many indoor plants can also help improve your home's air quality, and some studies have even found that surrounding yourself with more living foliage can improve mental and emotional health.
Minimalist living
The pace of modern life leaves many people a lot more time-poor than previous generations, and 2022 will see a continuing trend towards minimalist living and design.
People are doing away with excess decorative displays and single-use utilities, focusing on living with what you need rather than what you necessarily want.
The minimalist home renovations generation will opt for intelligent storage spaces, multifunctional appliances, less furniture, and will do away with excess decorative features.
Minimalist interior design will also incorporate less cluttered aesthetics, trending towards large slabs and panels, slimline kitchen designs, and big, bright, open spaces.
We can also expect to see home renovators and builders bringing more natural light into homes, opting for large feature windows and skylights.
Smart storage and multifunctionality
The continuing trend towards minimalism has sparked a new wave of intelligent storage technologies focusing on multifunctional spaces and optimised storage systems.
Smart storage
The minimalist kitchens, laundries and bathrooms of the 2020s have produced some innovative storage designs, and a quick search online will show you just how inventive people have become.
Some of the smart storage solutions you can expect to see in 2022 include, but are not limited to:
Under stair storage
Spring-loaded retractable overhead cabinet storage systems
Carousel and retractable corner cabinet systems
Three-tiered mezzanine style cabinetry
Interchangeable modular shelving and more
Less space does not necessarily mean less room for storage. On the contrary, there are many ways to maximise storage in minimalist spaces.
Home renovations specialists, like the experienced team at B&S Nelson home renovations, Tuncurry, can help you optimise your storage in creative and unique ways.
Multifunctional spaces
The covid-19 lockdown periods in 2020 and 2021 have seen more employees and students working and studying remotely. Many modern residences have little to no space to install separate offices or isolated studies.
This problem has led to multifunctional designs and modular spaces for remote business owners, employees, and students.
Some multifunctional design ideas could include things such as:
Slide away or retractable office or study desks
Compactuse style collapsible modular spaces and bedrooms.
Multifunctional furniture designs
Strategically placed power and USB points
Adaptable lighting configurations and more
Crisis often presents opportunity, and the COVID-19 crisis has led interior designers, furniture designers, architects, builders and home renovations specialists to think outside the box.
The finest home renovations Forster can offer
If you are looking for a team of expert builders for home renovations, Forster, Tuncurry, and surrounding areas, contact the home renovations specialists here at B&S Nelson today.
We can help you with your interior design and home renovations concepts and ideas, optimising and simplifying your living spaces, providing a unique custom space for your modern lifestyle. For more information, contact one of our friendly staff today by phone, or send your enquiry via our online contact form.