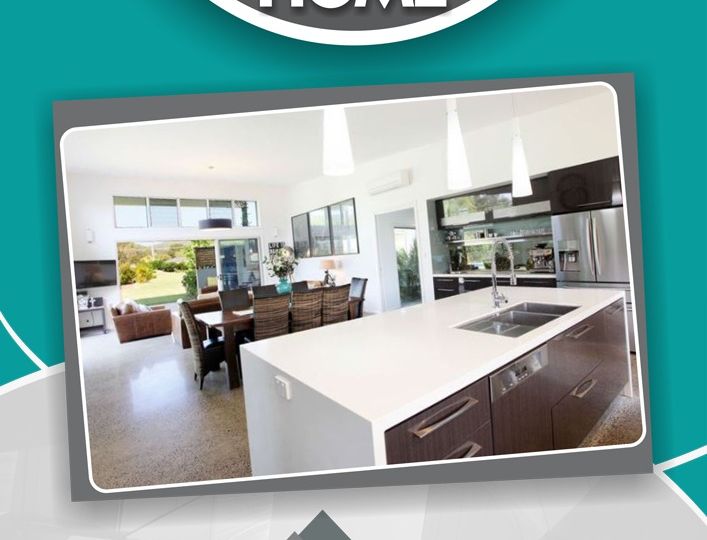 Tim and Helen came to us in the early stages before they even purchased the block. We were able to help them with the design and offer ideas along the way. This saved them money, me and stress in the planning process. One of the key components of the brief was to have polished concrete floors throughout the home. Polished concrete floors absorb the heat during the day, this helps keep heat in the house long after the sun has disappeared.
This large Luxury Home is spread out on 2.5 acres in the Cape Hawke area of Forster. Our team loved working on this beautiful home with Tim and Helen.
The resort style pool and spa was built by Azure Pools. The pool shed with the Flyover roof matches the design of the house.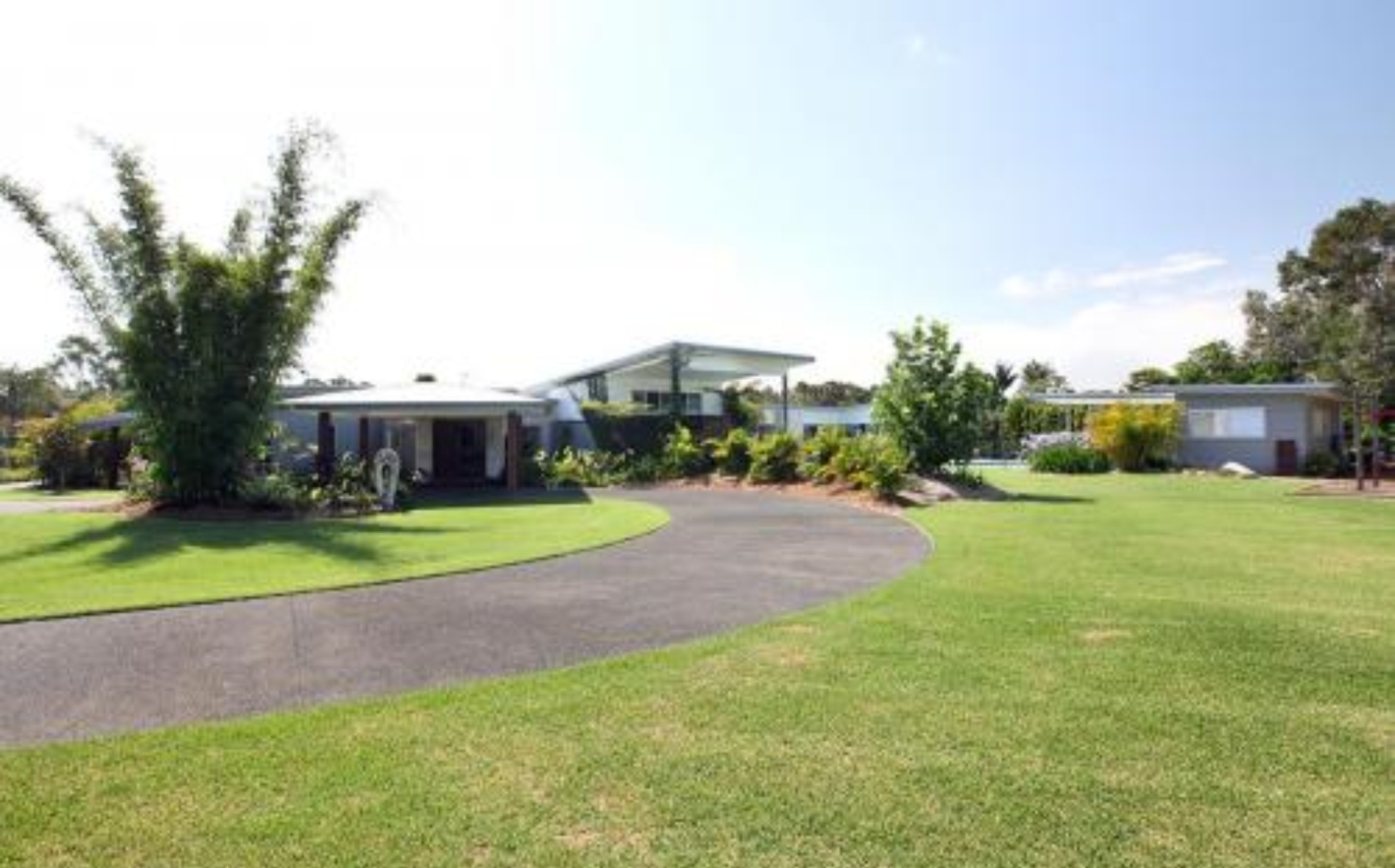 We carried the polished concrete outside into the outdoor living areas. The level of polish you put on the slab determines the level of grip you have.
When you use polished concrete externally you need to keep the adequate grip level.
THE LIVING AREA with the high windows allowing a mass of sun to flow into the room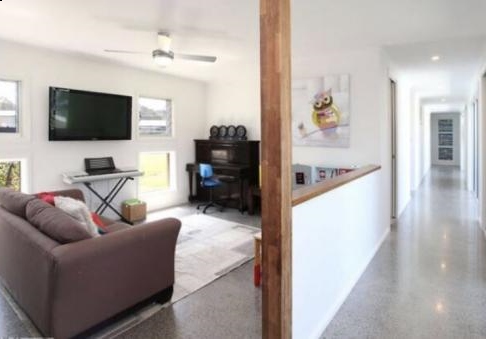 This long hall looks out over the pool and is full of large windows that allow the sun to flow through.
BAR AND GAMES ROOM
Again we kept the same colour scheme throughout the house of all the joinery work.
KITCHEN
PANTRY
The pantry matches the cabinets in the kitchen. There is so much room to neatly store things while having a large area for food prep. The kitchen was a finalist in the HIA Kitchen
awards.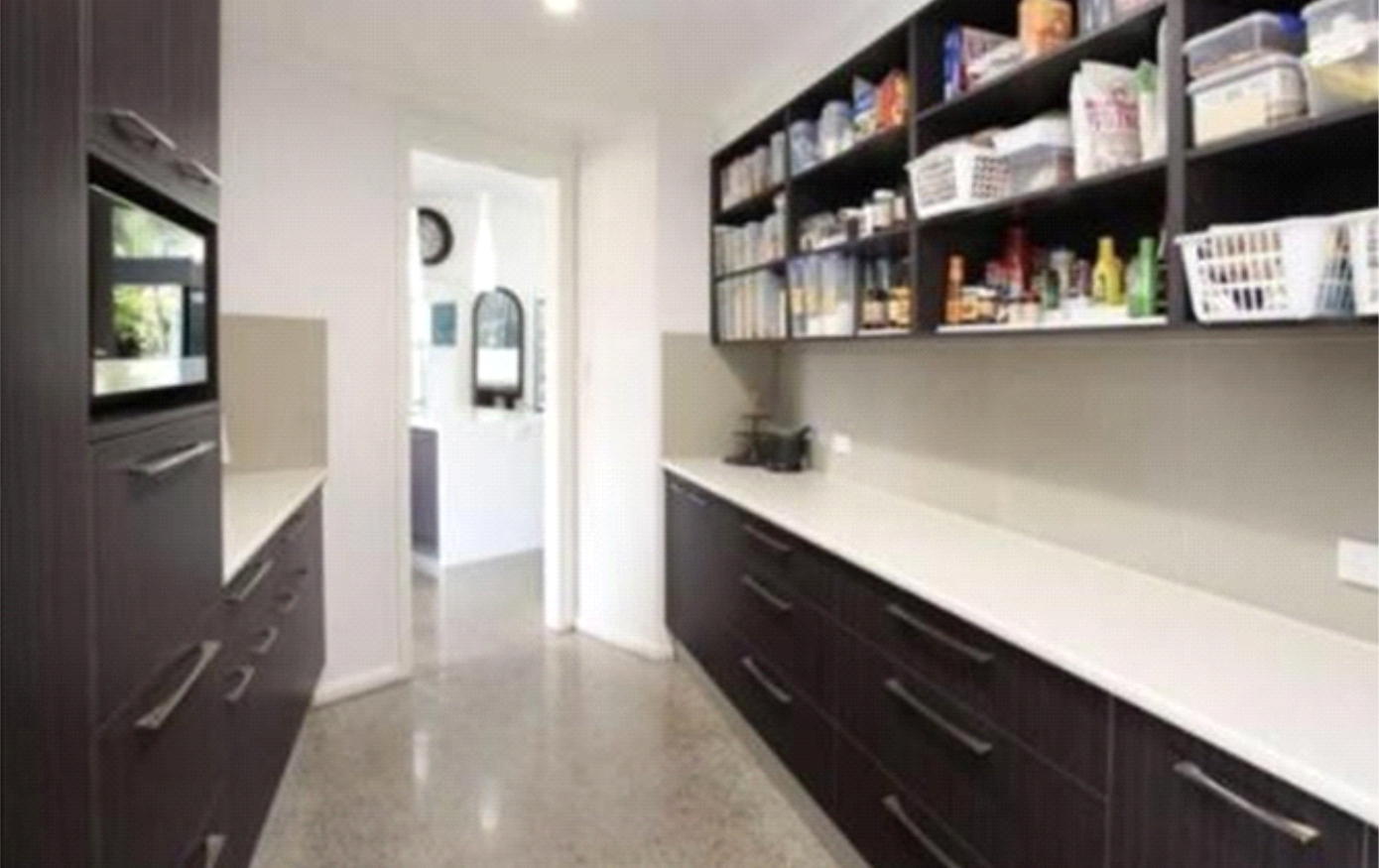 FLOATING VANITY
OUTDOOR SITTING AREA
ENTRANCE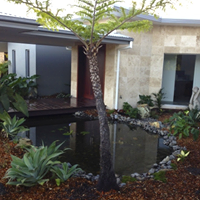 For Quality Renovations
Call the renovation specialists
0404 853 484
www.bsnelson.com.a u
TAVEDART PTY LTD Lic No 275455C