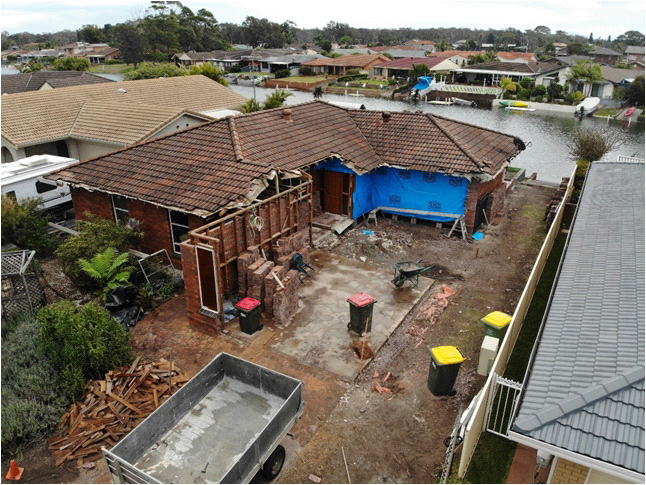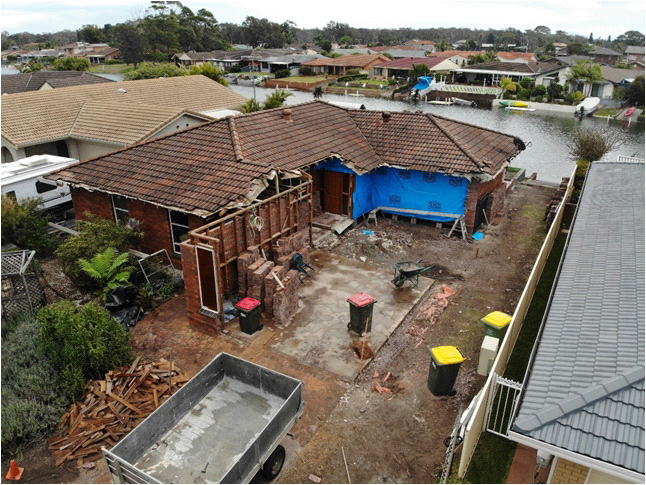 Have you recently acquired or inherited an old house? Maybe your long-term home's decor has become dated as the years fly by. Regardless of how far your old house has fallen behind in style, home renovation is the answer. It may not require as much effort as you think to pull your space's aesthetic in line with modern interior design trends.
While a complete home renovation may make your bank balance feel a little anxious, the good news is that your interior design does not have to be changed all at once and, if done in stages, can be more affordable than you may think.
Read on for some great tips on turning your old house into a modern one, and learn why B&S Nelson is the best builder for a home renovation in Forster/Tuncurry has on offer.
Home Renovation: Turning Old House Into Modern One
Remix your home
Suppose you haven't updated your home's appliances, furniture and decorative items for a while. In that case, it is common for things to become mismatched, which can make a room feel scattered, messy and unintentional.
This is not to say that you need to max out the credit card on a whole new look; however, you may benefit from a review and clean-out, simplifying your decor. Minimalism creates a sense of purpose and opens up a space, giving everything room to breathe.
With a small investment in matching decor items and appliances, you can tie a room back together, creating symbiosis throughout your interior spaces, and providing a modernised look within your home's classic fixtures.
Give the walls a facelift
The walls of your home take up most of your home's field of vision and contribute significantly to the general feel of the space. Unfortunately, dirty, stained, cracked, marked and faded paint or wallpaper can detract from the surrounding features and make your home feel aged and lacklustre.
A fresh coat of white paint will always be cost-effective, adaptive to any style, and will bring your house back to the present age. Adding a strong contrasted feature wall is another way to give your old home a modern feel.
A painted feature wall is worth pairing with your decor, or vice versa. You will create the best contrast using strong colours such as red, burnt orange, bright yellow, dark blue, or the classic pairing of black on white.
Wallpaper has also come a long way in recent decades, providing a very affordable option to create photographic feature walls or artistic wall murals. Wallpaper can now also come with self-adhesive backing making it easy to install without a mess or fuss.
Address the flooring
Are you sick of that old shag pile carpet from the 80s? Old lino or vinyl flooring looking worn and dated? Maybe your timber floors have seen better days?
Although you may think your walls, ceiling and fixtures are the main offenders when it comes to making your home look outdated; your floors significantly impact your home's whole image. However, how you approach your floor renovation will depend on what is beneath the current coverings.
Timber floors
Depending on the condition of your timber floors and the depths of the surface scratches, they can easily be sanded, re-stained and polished. Add a new rug or two, and viola, you can transform your room in little time, and often with affordable DIY equipment from your local hardware.
Lino and vinyl
New wave vinyl flooring looks fantastic, as does floating, interlocking timber and faux-timber floorboards. These mediums are often more affordable than their predecessors and can be installed in a few days or weeks, depending on the preparation required.
Polished concrete
A popular modern trend that is relatively cost-effective is polished concrete floors. If your concrete has some marks and cracks, this can sometimes create a unique contrast once the concrete has been cleaned and covered with a coating like epoxy resin.
Upgrade the lighting
While you may not always notice, people's eyes will be attracted to the light fittings more than the ceiling itself, especially suspended fittings and wall lights like sconce-style fixtures.
You do not have to venture into a designer light store to find a more modern set of matching light fittings to spread around your home, and most local hardware stores stock an affordable range of trending designs.
Smart lighting is also a cost-effective way to modernise your lighting, allowing you to control your lighting zones, dimmers, and even light colours from an app on your smartphone or tablet.
Skylights can also be used to bring more natural light into your home during daytime hours and give a fresh feel to an old design.
Power outlets and light switches
Using power plugs and light switches becomes second nature around a familiar space, and you may fail to notice them when moving between rooms throughout your day.
However, the style of power points and light switches has changed considerably over the years, and as these utilities exist in every room of your home, they impact space more than you may notice in your own home.
While modernising your power points and switches may not be all that expensive, you will require a qualified electrician to swap them over in most cases, so remember to consider this additional cost in your home renovation budget.
Renovate doors and door handles
Most rooms in a home have a door, and these doors take up a considerable amount of real estate, making them a major decor feature. However, plain, old doors and outdated door handles can detract from your home's aesthetic, and it is worth considering an upgrade to a more exciting or modern door style.
Existing doors also don't have to be left plain, and there are many ideas online for painted door murals or self-adhesive door stickers to liven up these standard home fixtures.
Likewise, your door frames, cornices and skirtings also affect your rooms, and matching a feature colour to your doorways can tie a home's overall style together, modernising your entire house.
Expert home renovation Forster to Tuncurry
For over 30 years, the experienced builders and trade experts in our B&S Nelson crew have provided expert solutions for home renovation, Forster, Tuncurry, and New South Wales-wide.
If you are looking for professional and reliable solutions for bathroom renovations in Forster, home and kitchen renovations in Forster/Tuncurry and surrounding New South Wales communities, contact us today via phone or email.