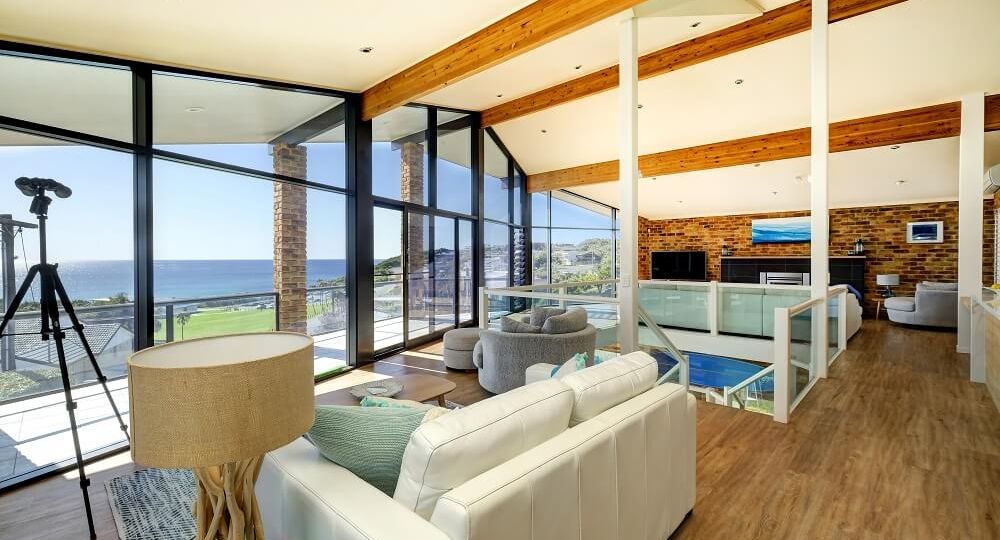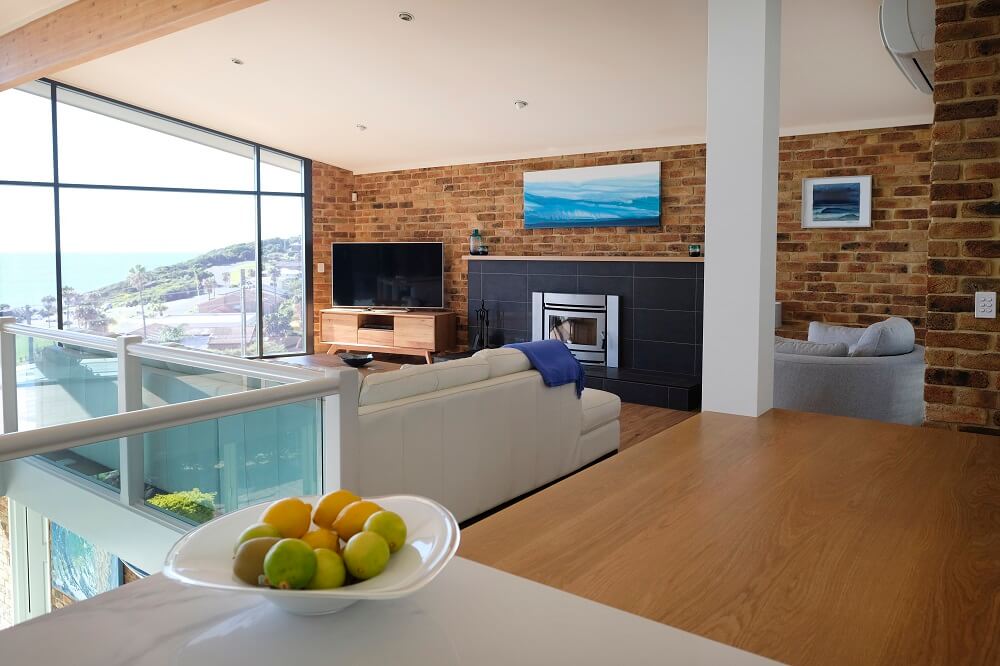 Holiday Home Renovations
A holiday house is a place to relax, which sometimes leaves the idea of Holiday Home Renovations on the back burner or secondary to the primary property. However, the holiday house should not be overlooked. After all, it is a significant asset, and where you relax and unwind should also be a priority.
If a holiday house is leased out, delaying renovations could cost you potential profits. Keeping your holiday rental in the lower market bracket makes a vacation home renovation an attractive, worthwhile investment.
According to Australian market research company Roy Morgan, around 560,000 Aussies reported owning holiday houses of some variety. Victoria had the highest number, with a reported one in twenty, nearly a third of all Australian holiday homeowners.
Some people barely touch their holiday home throughout the year, while for many, it is a second home used every month or every weekend. For others, the holiday house is another form of income, being leased out when not in use by family or friends.
Going about your holiday home renovation systematically can help you stage your progress effectively, which is essential considering you will not be there often enough to work on it regularly or observe renovation progress with a builder and other trade professionals whenever work is performed.
Read on to learn more about holiday home renovations, and see why B&S Nelson is the industry leader in holiday home renovations Tuncurry and NSW-wide.
Questions to ask before you design
The best thing you can do before you begin the design process is to ask some critical questions that will help you streamline and optimise the renovation process.
Who is using the holiday home the most?
Who is using the holiday home the most is an important question, as it may significantly affect the interior design and urgency of your holiday home renovation.
The family holiday home
Suppose your holiday home is a private affair and will only be used by immediate and extended family and friends. In that case, the speed of progress and decor may be significantly different than a property intended for lease.
You will be more likely to bring personal decor items, like family photographs, and you may also store recreation items, like boats, jet skis, motorbikes, surf-craft and other items on the property.
Family and friends are in your circle of trust, so a family-focused holiday house will likely become more like an extension of your primary residence, including shared items and home comforts. Not necessarily the case with a holiday house that is also leased to strangers for profit.
Investment holiday homes
If your holiday home is also a source of income, you may want to rethink your designs completely. A holiday property you intend to share with paying strangers may like to be kept more minimalistic for several reasons.
For a start, your personal items and recreation equipment may not be as safe in the hands of strangers, and an external, secure storage area may need to be considered. But, equally, you do not want shelves of family heirlooms and nostalgic items to be broken or stolen by people you don't know.
This property also needs to be cleaned between residences. For example, installing easy-to-clean flooring, like vinyl or polished concrete, over carpet and tiles may be a better option and less likely to require expensive repair if something goes wrong.
You may also want to keep your cutlery and crockery on the cheaper side if there is a chance that they could be misused and need replacing.
While renovating your family holiday getaway can be done at leisure, your leased property renovation may have more urgency as it is not making you profit until renovations are completed, which may cost you more upfront, but will also provide a higher return on investment when finished.
Holiday Home Renovation – what style?
The next thing to consider is what style you are going for and what you will need and use the most around the home. How many people use the house on average can help you decide what type of utilities you will need to upgrade or invest in.
Some examples of things to consider include:
The size of the water heater required
Electricity and gas requirements
Water pressure and storage
Heating and cooling requirements
Storage needs
Security and more
These questions need to be of primary consideration, as they could directly affect your design strategies and will save a lot of time by not having to make alterations mid-renovation.
Answering these questions will also give you a lot of information regarding the scale of your renovations, which is essential for staging and budgeting.
Holiday house renovation priorities
Whether you have a family holiday house or a semi-leased vacation property, you may want to consider the renovation order of priority from room to room, especially if you plan to renovate in stages.
Kitchen Renovations
The kitchen is the home's central hub, and mealtimes are critical. You don't realise how much you use the kitchen until your kitchen is lacking in utility and function, so consider starting here if it's not meeting your current needs. A low-maintenance design is always good advice.
Bathrooms and toilets renovations
If the bathrooms and toilets are in worse condition than the kitchen, then this may take priority. Quite often, a holiday house is where you perform activities you usually don't back at your primary residence, many of which could include getting wet and dirty, so having your bathroom upgraded is also a top priority.
Bedrooms and Living rooms renovations
While these are both essential rooms to consider, you need to review their current condition to decide which is a priority. However, when away at a holiday home, the bedroom is more of a simple sleeping quarter than personal space, and the shared area may want to take priority, especially if you are leasing the home out.
Only address the bedroom first if air conditioning and comfort requirements need immediate attention.
Holiday home renovations Specialists
If you are ready to design your dream holiday home renovation in coastal New South Wales, contact a builder with over 30 years of experience in home renovation.
Phone the expert home renovation designers and builders here at B&S Nelson today at (02) 6555 3484, or fill in an online contact form, and one of our consultants can contact you at a prefered time.