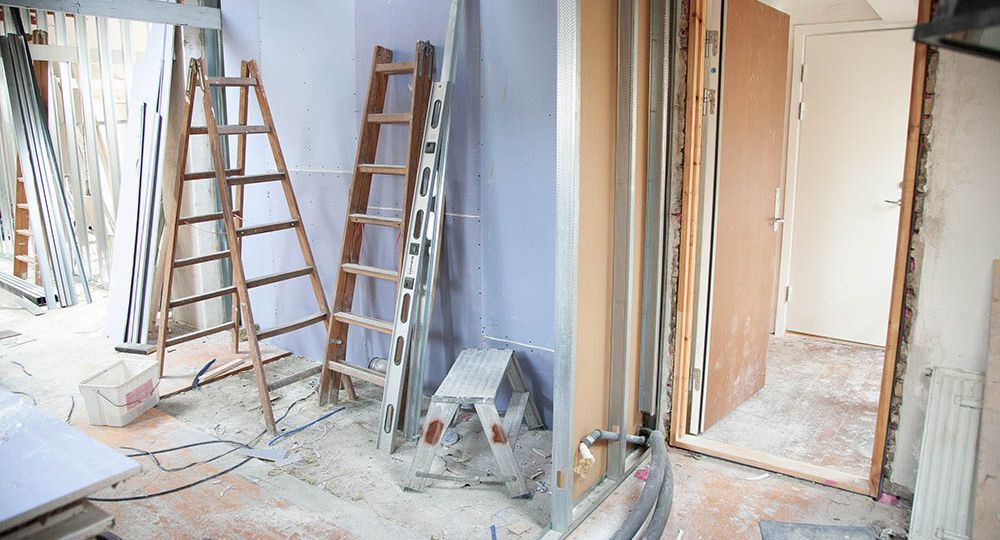 Are you considering a home renovation, and if so, are you sure that's what you are doing? While it may seem like semantics, a renovation and a remodel are very different projects, despite often being used interchangeably. Both involve changes to a property, but the cost and specifics vary greatly.
If you are looking at performing a renovation, you'll want to make sure your changes actually fall into that category. The home builders Forster/Tuncurry trusts with such changes are here to help; read on for some handy info from the experts at B&S Nelson.

What makes it a renovation?
In general terms, renovations involve restoration work. This can be anything from repainting walls to replacing fixtures. If you are updating old or outdated features, then you are likely undergoing a renovation. The goal of a renovation is to revive a property rather than replace it. Renovations exist to either add value to a home or increase your enjoyment or comfort in the space.
Compare this to a remodel, which often means changes to a home's structure or layout to create a new function. If you are transforming the property in some way, you have a remodel.
The most common renovation projects
The following is a popular list of task that fall under the renovation banner:
Repainting
Refacing cabinets
Adding new hardware
Replacing tiles or flooring
Replacing outdated systems
Installing new light fixtures
Replacing windows
Updating appliances
The costs involved in a renovation
Renovations can vary significantly with each project based on what needs to be done. They can either be DIY or involve professional assistance. When calculating the cost of your renovation, the following needs to be taken into consideration:
The materials used (wood, flooring, paint)
Labor, contractor and consulting fees
Any required permits
Appliances, fixtures, cabinets, and hardware
The size of the space being renovated
The current age and condition of the property
A significant advantage of working with professionals like the team at B&S Nelson is the expert knowledge and access to supplier costs in terms of budgeting. By applying our expertise, we can work to your budget. If some aspects of your renovation seem out of reach from a cost perspective, we can suggest alternate routes that will keep your goals on track, without breaking the bank.
How do you decide if you need or want a renovation?
Considering the cost and time involved in a renovation, it is often a big decision. The deciding factors are often:
The budget, which includes how much you can afford and how you will pay for it
The time it takes and when you want the project completed
Your final goals for your property, what are you hoping to achieve?
If you simply want a slight aesthetic improvement, you may only need a small renovation. If this is an investment decision and you are hoping to increase the value of your home, your renovation may be a little more involved.
In some cases, the choice to undergo a renovation is not yours. You may have a safety hazard or issue that needs urgent attention. The best bet is to speak to our team about an assessment of your current situation. We can help with recommendations and tips to ensure your property is in the best shape possible. This can also help with budget planning.
Should you perform a DIY renovation?
Once again, this comes down to the size of your renovation and your goals. If it is just some simple painting, then you could likely handle it yourself over a weekend. If it is something larger, however, and you are hoping to boost the value of your property, it's best to ensure things are done correctly.
The important factor to consider when choosing between DIY and professional help is the amount of time and energy your renovation may require. You'll likely be completing this in your spare time, and a lack of skills or knowledge can make what seems like a simple renovation much harder to complete.
Many homeowners forget to take their time into account when calculating costs. You don't go to work for free, so why would you undervalue your spare time? DIY renovations can take a lot longer to complete due to inexperience.
Handing your renovation over to experts may seem a little more costly, but the peace of mind in knowing things have been done correctly is priceless. With professional help, you are not only saving time and energy; but you get the benefit of years of experience making sure things are done correctly.
Want to learn more about your renovation? Speak to the home builders Forster/Tuncurry relies on
You are likely in the research phase of your renovation if you are reading this blog. Take the next step and get some solid answers by speaking to the home builders Forster/Tuncurry for exceptional renovations. Whether you want a new look or to increase your property's value, speak to the renovation experts today.
Our team has many years of experience helping homeowners with well-executed renovation projects that offer great results. B&S Nelson is a respected builder and renovation specialist for commercial and residential projects in the Forster and Tuncurry regions. We take the stress out of renovations by handling each step of the process for you.
Chat with our expert team today to discover a realistic and cost-effective set of options for your home. We work hard to realise your goals. Bring us your ideas or a completely blank slate, and we'll craft a solution that works with your goals and budget. With the experts from B&S Nelson on the case, your home improvement will be a complete success.